VAN CLEEF Vintage Alhambra Pietersite /white gold AND Silver Obsidian /rose gold 5 motifs bracelet& 20 motifs long necklace and 2023 VCA Holiday Pendant
Hello, this is HoooGoods. Embrace Slow Fashion! Real 1:1 Hand Stitched Bags and HandMade Jewelry. ✈️ Global Shipping. Any or More Items, pls WhatsApp: https://wa.me/8615018754260
Van Cleef & Arpels 2023 To Launch New Alhambra Stones: Pietersite and Silver Obsidian!
LINKS: Order Online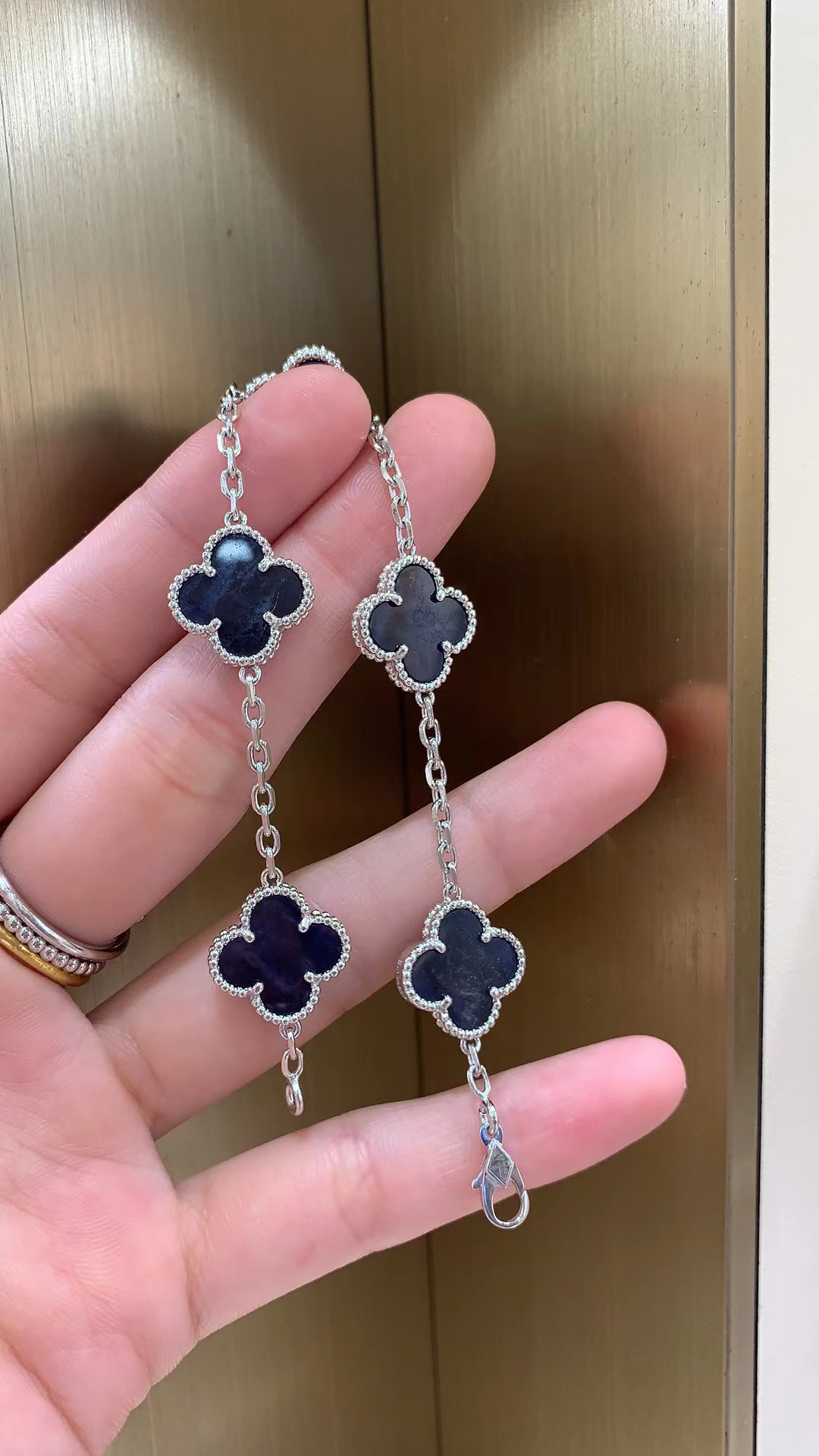 Pietersite is a trade name for a dark blue-grey breccia aggregate made up mainly of hawk's eye and tigereye. It is a variety of chalcedony (itself a variety of quartz) with embedded fibers of amphibole minerals in varying degrees of alteration. The fibers cause a blue chatoyancy like that seen in tigereye.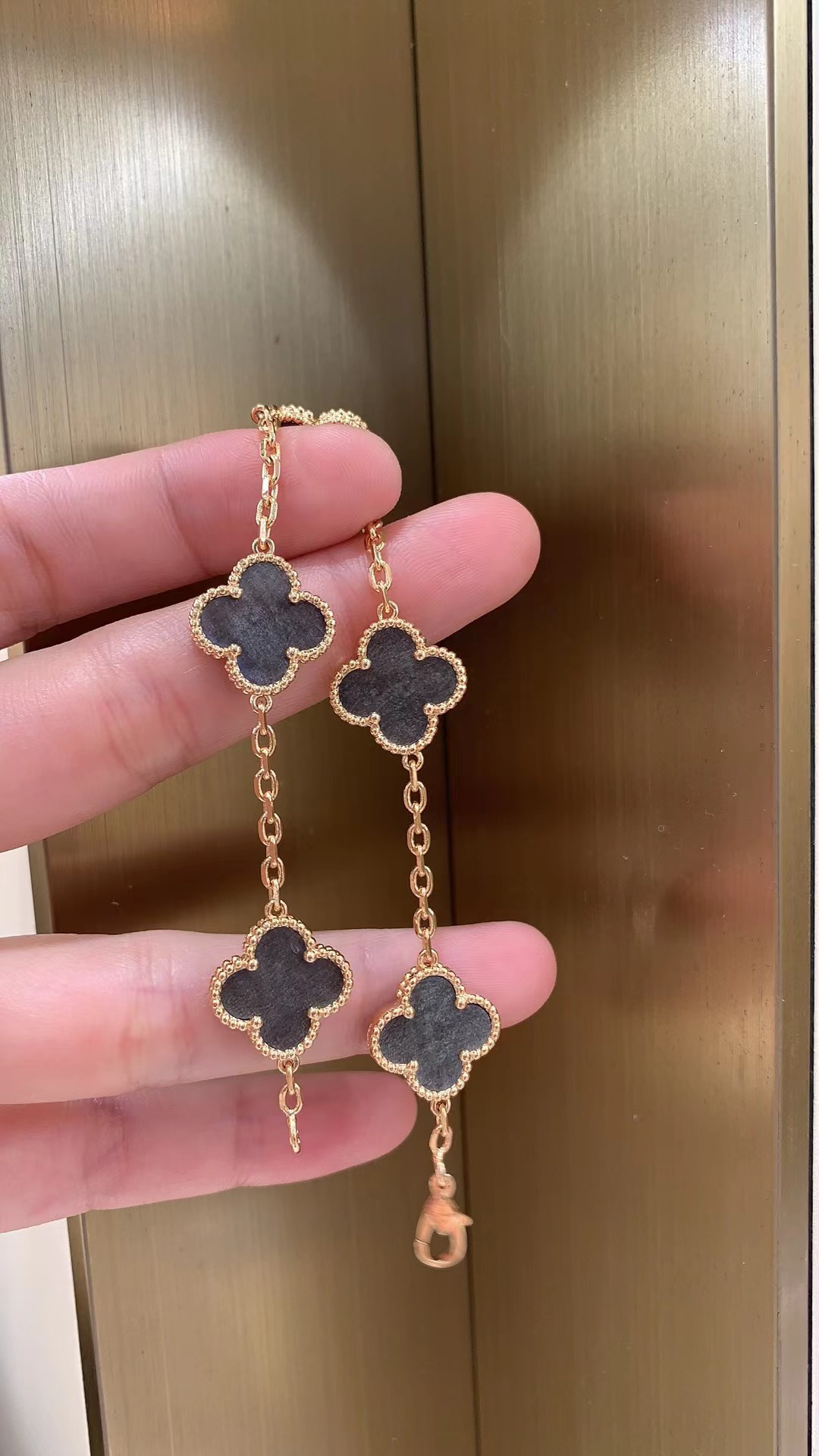 Silver Obsidian has a distinctive black color with a silvery- gray sheen caused by the presence of tiny gas bubbles that reflect strong light, giving it its unique appearance.